Macro photography is outstanding way to express your photography.
and also this types of images takes lots of attention then normal photographs and the main part of macro photography is  capturing macro photographs around your self is too much fun, or more fun comes when we capture macro photos without a macro lens
So in this article, we learn some basic tricks to get macro photographs without any macro lens and some tips to become master in macro photography.

From Flickr
Macro Photography Without A Macro Lens
---
Basic Tips And Tricks
---
(Basically when we buy any D-SLR either its canon or Nikon we get 18-55mm lens and it's not macro lens so we are taking example of this lens to understand Macro photography and click macro photos)
Identify Where Is Your Object
---
So to capture macro photographs we need to identify where is our object and what is our object.
Reason – because right now we are not using any macro lens to click macro photographs so we need to first identify our object's place,because if our object is living thing then we need to apply different way and if its non living thing then there is another different method.lets understand this.
When our object is Living thing.
Like some butterfly's ,insects etc which moves rapidly at that time we must need some distance other wise we are not able to capture images.
so at that time just make closer distance as possible and zoom in your lens to get better macro photos,that's one trick to capture When your object is Living thing.
Or another trick apply only for professional photographers who really wants some awesome macro photographs.
so for this photographer need to stand along with thair tri-pod at one place and when any other object like bird ,butterfly etc came just simply without noise capture the best macro photographs.
right now there are lots of photographers who literally stands in one position for two-three or more days to capture best macro photographs.so its not easy as we think.
but at the end you earn the best photograph,and thats matter alot for you,so keep prectice and never give up.
When our object is non living thing
That's too much easiest way to click better macro photographs then shooting macro photographs with living things,because in this case we don't need to worry about our object.
no matter how many times we change our position our object must remain at same place,So if your object is non living thing then just simply go little closer to your object and using Manual Mode click best macro photographs.
Bonus For You
 Get Best Macro photograph over living Objects
---
So for this first of all click macro photograph(take as possible as more closer distance and blurry background).
After getting your macro photograph as you can see this picture clicked by me with Canon 1300D 18-55 mm.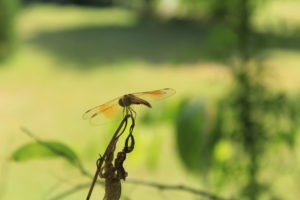 just crop it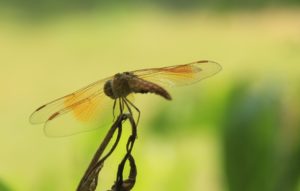 Now you can see the difference between this two images.
that's the best method to Get Best Macro photograph over living Objects.
Does Tri-pod Plays big role to get sharper Macro photographs !??
---
Yes that's the right,if your object is non living thing then just set your tri-pod to get more sharper images.
the reason behind using tri-pod is that tripod allows you to shoot at a aperture (like f/16 or f/22) to get a wider depth of field and even more of your macro subject in focus.
So you get more sharper and more blurry plus more brighter images.
Related
Extension Tubes
---
This tubes works as one tunnel between your 18-55mm lens and your D-SLR Lens mount(where your 18-55mm lens get connected with your D-SLR).
So basically this tunnel or tube works as one zooming lens which create more distance between your main lens and lens mount so because of this you get more better macro photographs with living or non living objects.and its too cheap to use rather then buying new macro 50mm lens,this type of Extension tubes contain price around 10$.
BUY EXTENSION TUBES
Home Made Extension Tubes
---
This tip is little bit tricky if you are not professional photographer then DO NOT TRY THIS!!.
it may harm your Lens,So this trick is totally FREE!!,for this first of all you need to remove the camera lens from the lens mount and then turn on your D-SLR,turn on live shooting mode so you can see the object in 3 inch LCD display.
after this take little distance between your D-SLR Lens mount and your lens like Tunnel and manual handle the focusing of 18-55mm lens and when you see more sharper output at LCD screen just capture the image.
To get more macro photographs i do this tricks.
its to much easy and always gives you better result if your hands are stady and if you know how to handle your D-SLR's manual focus.
that's my basic Home Made Extension Tubes strategy.
So thats my top tips and tricks to get master in macro photography without any macro lens,if you have macro lens then there is no issue for you.i hope you like this article,if you like this article then share it Thank you :).