Manual focus is the most important key to get more sharper images as we know.
but there are lots of new photographs available in the market who don't know how to use manual focus or when to use.
you are one of them ?? if yes then don't worry at the end of this article you must learn how and when and the big question WHY Manual Focus.
or even if you know how to use this type of focus then this article is also helpful for you because you also learn some tricks and exercises to improve your overall performance.
so now without wasting your important time, let's learn new something…..
Get Mastery Over Manual Focus Within A Week | Tips And Tricks

---
When I was learning Photography, at that time this type of focus is next to impossible for me to use because I don't know how to handle my D-SLR.
then via some researching from Google and YouTube, online courses, and constant practice, I finally learn How to use this type of focus.
and right now manual focus is like real gold for me.
want to know why??
here you go……
 1.Benefits of Manual Focus Over Auto Focus
Give

improvement

in your photographic skills
Able to capture more

sharper images

more

clearer image

while doing night photo shoot
When you are boss of Manual focus then you can make your model/object blur(to get your

Ideal Photograph

(depends))
Far

better

than Auto Focus
Every time gives you

best Result

 You can capture image more

faster

than autofocus
 Became master of Macro Photography
Related
We discuss some points from this benefits to understand this type of focus better.
2.Get Mastery Over Manual focus
2.1 Capture Your First Image

Right Now
If you have any photoshoot today or if you don't have any !! then just capture some random pictures today.
capture every single image with this type of Focus.
to shoot images with this type of focus you must need to turn on the Manual Focus (MF) which you can see on your D-SLR's lens.
see this image to know the perfect position of this MF and AF mode.
here AF for Auto focus and MF for Manual focus.
source:discoverdigitalphotography
and then just capture !!, I know its hard and weird but this is the basic thing you need to do to use this Manual Focus because when I started capturing images using this type of Focus, it's really too late so I hope it's not that much late for you.
so……
2.2 Do enough Practice
That's the golden key to archive greatness over this type of Focus, once you know how to capture an image using Manual Focus you can capture anything within some milliseconds.
so for practice, i share my personal method to make your Manual Focus level so high, this method is so simple.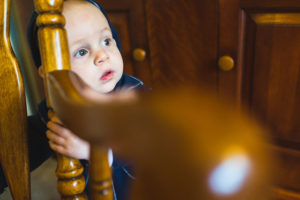 for this you just need one or two objects you can choose anything(object must be a non-living thing like a pen,smart-phone, sharpener, eraser etc), put that object at some distance and try to capture each object using this type of Focus.
three different ways to do this exercise
1.capture only one object sharp and another blur.
2.Capture the Second object sharp and the first blur
take three objects, put all object's in one row then
3.Capture middle object sharp and first/third blur.
practice makes the man perfect, and that's the basic practice you need to do again and again to get mastery over this type of Focus.
3.Important Things To Do after Learning Manual Focus
once you learn this method then you need more accuracy, yes accuracy matters a lot after knowing and learning this type of Focus.
the reason behind this is that when you get more accuracy, you can able to capture image very quickly and right now you're only able to capture non-living things with using this type of Focus.
so to capture living things like a bird, model or insects you need more accuracy, more speed so that the reason to get more accuracy on Manual Focus.
This accuracy is the answer to Manual Focus's benefits if accuracy is good then
macro photography (butterfly,insects etc)- possible
Sharper images – possible
More quickly you can capture –possible
Night photography – possible
So for all this reason now you can understand why this type of Focus is more beneficial than Auto Focus.
hope you guys like this article on manual focus, thank you, all the best.