Who doesn't like to earn from photography, if they are really passionate about it!!??
if you are a professional photographer or even a Creative photographer and have some questions like can I earn from my creative photography? online or Can I sell  Photos online?.
then my answer is YES!!!, you can earn online by selling your photographs.
and believe me, that's too easy to earn online by selling your photographs to some best stock-photography websites, or by doing freelancing.
so in this article, you find some best stock-photography websites to earn money by selling your photos online.
and the most important thing, how to sell your images with some tips and tricks.
so now without wasting time lets get started…
Sell Photos Online and Earn Money ? Especially For Students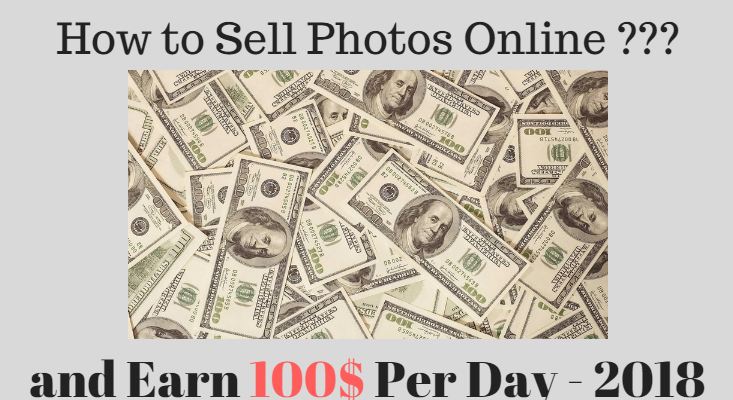 To sell Photos online you Do not even need a D-SLR that's the most thing you need to know.
because I saw lots of creative photographers, who captures beautiful images with their smartphone and thinks that they can't sell their images, but that's a big myth.
and the main reason behind this myth is that all photographs think that they need some high-quality DSLRs to capture beautiful images,but that's not true.
so, now let's understand how to sell images online with your smartphone and if you have any DSLR then with your DSLR.
1.How/Where To Sell Photos Online?
So, first of all, let's understand how/where to sell our photographs.
IN SHORT 
To sell photos online There are tons of best websites available where you can submit your photographs.
and if someone downloads your photograph then you earn so it means you just make money by selling your photographs online.
that's the basic method to earn from your photography, as simple as that.
So to sell photographs online you just need to understand this word "stock photography websites".
because if you capture some beautiful images but the website which you choose if it's not good and if that site doesn't give your good commission then there is an issue.
so all these stock photography websites play such a big role to earn good amount of money from your photography online.
These all websites help you a lot to earn money from your photography, so for this, you need to capture some great photographs with rich quality.
don't worry if you don't have sufficient skills to capture beautiful images, in this article I mostly cover all the topics and tips to sell your images too quickly.
BIG bonus for you
2. I Must Need D-SLR To Submit Images To Any Stock Photography Website ??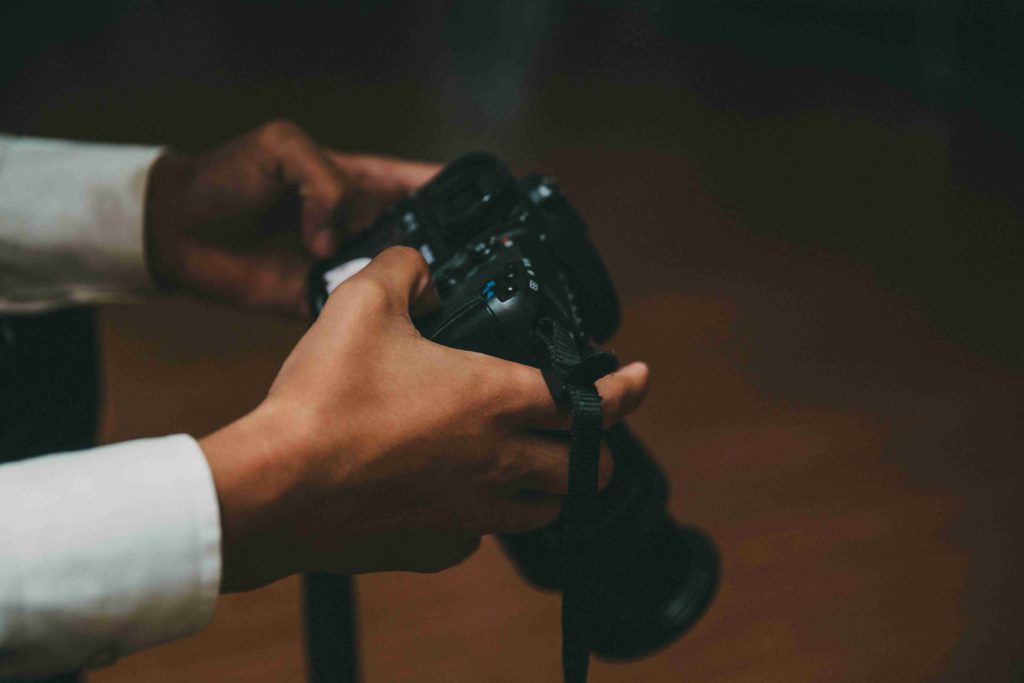 source – Photo by João Silas on Unsplash
So the answer is No!! there is no need for some expensive D-SLR's to submit your photos.
if you are using a smart-phone then you can submit your images to any stock photography website.
but the quality of your image matters a lot, so you must need to take care of your overall image quality, because if your images are not too sharp then it may get rejected.
3. What Mean Stock Photography
So normally stock photography is a kind of website which owns a bunch of photographs and sells that photographs to the client.
so its the best source to sell photos online.
now the Question comes,Client??, I mean if I am a client then I just simply download image online why I need to buy it ?,right,LOL but the main reason behind that is it does not give you quality or when you find the pictures which contain quality then it must be a stock photograph.
people use stock photography website to use photos and images on their websites, magazines, and brochures or even on posters legally. elsewhere they get copyright from the owner.
4.Example Of Stock Photography
So the sweet and simple example of a stock photograph is here
Just search on google any images, there are lots of images contain marks like "shutter stock" etc.
I hope you already saw that marks that say that you can download this image for FREE with mark but if you want that image with high-resolution or without any marks then you must need to buy that image.
so, that types images are linked to any stock photography websites, that's the basic example of stock photography and working of a stock photography website.
here is one example of a stock photograph which I just downloded from Shutter-stock.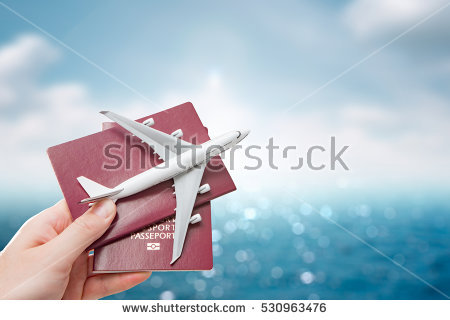 now you can easily understand how you can earn using stock photography website after your registration with this website.
if you don't understand then just comment below and I'll explain you in detail.
5. Which Websites Are Better And More Trusted For Stock Photography
Yes, I know this Question also contain top priority to earn money from stock photography website, especially for students, because they need more money haha.
So here is the top list of stock photography website to sell photos online, where you can trust.
So from the 1 to 8 all contain priority in descending order, and yes each website is free to create your account.
so you don't need to pay any money to earn money from stock photography websites, that's the one big good news for you :).
I make the priority because each website contains its own rules and working method, so from the top to bottom you just need to register every single site.
the money ratio is also different with every different website, money ratio means the "commission", you get when someone buys your images.
also to sell photos online hard work must be needed.
6. How To Register Or Create Account On Any Stock Photography Website And Get-Member Of That Site Easily.
So I am taking an example of a shutter-stock website.
for this, first of all, you need to sign-in and create your own account by filling your information.
and after that, you have to submit some of your Best photographs(normally 10 photographs) with some conditions(we discuss all condition later in this article).
that website takes some time around 4-5 days(to analyze your images), the member of that site just Check your photographs with some given condition and then after reviewing your photographs, team member of that website reply within a couple of days via e-mail.
and after confirmation, you can upload your photographer.
and if someone downloads your photographs then you can Earn  A LOT from your single photographs.
that's a basic method to create your account on any shutter-stock website and earn money.
7. Condition To Get Approved With Any Stock Photography Website and to sell photos online.
So for this, you need to submit, your top 10 best photos this condition
1.images size must be more than 4px (pixel)
2.your image must be clean or sharp
3.pictures must be taken by you.
That's it.now you are not too far to earn money, after passing this condition you need to give proper caption and tags for your images, its matter a lot, so give it perfectly.
because of your tags and captions, buyer's find your images too quickly.
after that, you get a reply or we can say confirmation mail from that particular stock website that your photos are getting approved and now you are the member of our community.
8. How Much Money Can You Make??
So in short – it totally depends on your photograph and skills to sell photos online and requirement of your photographs.
(and sometimes 'the requirement of some particular image' gives you much more benefits.)
Deeply
As we know every stock website contain their own rules and regulation if I am talking about Dreamstime pay an additional bonus to every photograph which is submitted by you on their site.
OR istockphoto pays three-time more money to their extraordinary photographs.
so the main benefits of stock photography website are that your first picture could still make a good amount of money.
9.When You Get Paid After Submitting Your Photographs.
the rule is simple.
the minimum threshold is $100 dollars.
once you complete this threshold you can able to get your money.
if you earn more then 100 dollars then via pay pal or wire-transfer you get money into your bank account.
10.Which Types Of Photographs Sell Well If You Want To Earn Fastly
So as we know normally people use stock photography website to use photos and images on their websites, magazines, and brochures or even on posters.
or normally you see lots of banners available in the markets or any website logo etc.
that's all are purchased by all these sites.so now we know the meaning of stock photographs.
if we observe closely then we know that all photos are photoshopped after purchasing it.
it means clients want totally clean photographs (short background must be clean so the client can easily use Photoshop to use an image ).
so the golden key is here
if you upload simple and more qualitative photographs then its chance may increase to get downloaded more and more.
So it means click and submit photographs which are needed most in the market.
there is no need to submit high colorful images, your images must be good and clean, that's how you can sell photos online.
11.Not Good At Photography And Still Want To Earn From Stock Photography Sites ??
Yes, that's a problem of lots of newbie photographers, they don't even have a good type of D-SLR to click better images.
and want to sell photos online so here is the way you can make your photography skills far way better than ever.
learn everything about photography | A-Z guide
12 – Golden Tips To Get Your Photographs Noticed And Get Sold Quickly.
1.The quality of your images
to sell photos online quality must be good for your images if you are using D-SLR then there is no problem but if you are using the smartphone then take care of it.
2.Competition of your image
if you want to sell photos online related to some common images then check the competition.
if the competition(by image category or title) of your image is less and there are more clients want to get that image then its well and good.
but if the competition is high then you need to pay more attention to get your image downloaded by the clients.
3. How much people see your image– after getting approved, you can able to sell photos online.
you create one beautiful portfolio but if there are no clients to see that portfolio than its worth nothing.
so you must have a creative mind for these things, create some social profiles like facebook pages,Instagram, google plus, twitter, Tumblr etc.
and share your work or link to the public so they can visit your portfolio and download some great images.
4. Check your image twice before submitting it.
5. The photograph must be clean.
6. Edit your images to make it cooler, use simple apps to edit images(do not edit too much), best key to sell photos online.
7. Use your own content.
8. Give proper tags to your photograph.
9. Submit photo regularly.
10. It takes time, so be patient and positive to sell photos online.
11. If your good image contains some background then remove it using photoshop(not must be required).
12.If you earn money from all these websites then just by D-SLR equipment to get better resolution.
13. Give a proper detailed description to your photograph.
14. Do not submit the same types of images, again and again, very important key to sell photos online.
15. Create your own blog/website and advertise your stock photograph.
16. The most important-see how other stock photographers are earning, analyze their portfolio and description to earn well.
17. Most most most important if your images are getting refused to submitted then learn from it, what it is that stops you and make your photography skills better golden key to sell photos online
that's all are golden key to sell photos online.
Big bonus for you
best of luck:). 
Thanks for reading my article, love like and shear if you like this article thanks.