vlogging tips are very important if you want to be a famous YouTuber via sharing your videos on different kind of social media platforms.
tips which all are related to technical, or visiting some best places etc types of video and after all making some awesome vlogs.

So in this article, I am sharing some awesome vlogging tips.
we find some good solution to improve your vlog styles and other stuff related to your vlogs.
this article mostly for the beginners, who want to create a beautiful vlog.
let's first understand the meaning of vlogging.
as you are thinking right now I know you already know the meaning of vlog.
but wait, indirectly you don't know the meaning of vlogging.
so here is the easiest definition of vlogging or what is the meaning of vlog.
here is the sweet n short meaning of VLOG is a video blog.
it means a particular user do video recording via his/her digital camera or Mostly using a GoPro.and do virtual communication with other, now what are the other !!?? so that other people are us who watch their blogs on youtube or any other social media platforms.
that's the simple definition of vlog or what is vlogging guys. if you still not able to understand what is the proper meaning of vlogging then here I share my favourites youtuber's links which are already a good vlogger.
so now without taking more secound lets get started !!!.
how to vlog like a pro? vlogging tips for beginners
So I hope you guys now understand the meaning of vlog, now let's understand the best vlogging tips to vlog like a pro.
so this article also includes vlogging tips to get famous on youtube via your vlog.
all these "#important vlogging tips" is most important/most needed things to make your vlog popular.
1.Clear purpose of Vlog/Vlogging #important vlogging tips
Before you start your vlog or vlogging, all concepts are must be cleared.
like if you are thinking to make traveling vlog, then first you must need to understand when you start and when you need to end or stops.
if you already plan all destination places or starting to ending points then it makes easy for your to get a good communication with your own camera.
always look relaxed and cool when doing vlogging, so overall it gives you more

confident

faces and that makes a clear purpose of your vlog to all your viewer.
2 Camera for your vlog #
important 

vlogging tips

this is the most important part of your Successful vlog, if your camera is good enough then you can able to do vlogging in every situation.

no matter what types of weather out there, after all, you get better results and clarity which always helps you to get more views. and the popularity of your vlog must be growing.

So if you are asking me the best camera for your vlog then I suggest you
this camera is affordable and if you are a beginner, then honestly this camera is made for you just go and get it.

if your budget is high then buy a waterproof camera for your vlog.
My suggestion

or I love GoPro's TOO !!!
3.Most Important Equipment for Vlog/Vlogging – tripod #important vlogging tips
Not any used want some non-stabilized video recording from you, so to get more stabilized video recording via your vlog then you must need

TRIPOD

.
tripods make you feel comfortable while making a vlog or doing vlogging because after all, you don't need to handle your camera manually.
but the weight of your Tripod is also one of the biggest issues.
So if you are asking me for the best tripod for vlogging then I suggest you STURDY desktop tripod.
don't get confused between D-SLR tripod and Camera Tripod both are different. I mean totally different.
Bonus For YOU !!
4.focus of your Camera
The main purpose of making vlog is that you get more viewer or you want to share your idea with the user, but what if the user or your audience can't able to see you while you are doing vlogging.
the main

reason

behind this is that your camera needs some modification. if your camera contains auto-manual focus then make it auto, so your camera lens easily captures the objects.
and always shoots in high light if you are doing vlogging in low light then there is a possibility of

bed video recording/quality

.
5.What you Need to Do
As we understand in the previous topic, your main purpose for vlogging must be clear.
Also "THE SCRIPT" #important vlogging tips, is the most important part of this topic. your script must be ready for the final shooting of your vlog.
and the script must be

sweet and shot

so every user likes to watch your vlog.when you archive success doing vlogging then you can make your vlog longer like 10-15 min (Maximum), otherwise as a beginner just make vlog around 4-5 min.
but the overall contain must be good enough.it's the

golden key

to get more views to your youtube channel if you have any.
6.you get what you serve
that's also most important topic to make your vlog so success full at the end of the video ask your viewer what then really wants in your next vlog.
also get

feedback

from your audience, all this way are too easy and the main honesty.
you get what you serve, so serve better content to a user by asking them what they really want.
7.Length of your Video #important vlogging tips
As I mentioned before if you are a newbie vlogger then make the length of video around 5-7 Min.
and if the user wants some more from your vlog then just make it 10-12 Min. that's enough.
8. Final Finishing of your Vlog #important vlogging tips
the final finishing means the

editing

. this thing must not come in to picture every single time.
the reason behind that is user want some real content, they want a real reaction so don't edit all part.
if you get some dark and unnecessary part then you can do some editing.or also add some good beats so user like your vlog more.
for youtube channel introduction of your vlog, or best part of your vlog, this all is the best clip you need to share with the user but only some part(Which create uncertainty), so overall user gets attracted to your vlog till the last sec.
9. Best Software to Edit your Vlog
you can use software like power director or also wonder share filmora to edit your vlog.
all this software are available in the market, don't buy just find crack version.
10. Make Your Vlog Popular
For this, you must need to understand a little bit of SEO.
for this just add some tags which are related to your vlog and just use some of the social media markets, if the content of your vlog is too much good.
then there is much possibility of your vlog gonna be viral.these all things not done overnight.it takes time.so be patient.
11.Importance of your Vlog/Vlogging Places
So if your vlog/vlogging place is too much good then the overall clarity of your vlog must be good.
and after all more user likes to watch your vlog.
Bonus For You
If you want to Vlog Like a PRO then you also need a PRO backpack, here is the thing.
12. Animation matters #important vlogging tips
as I mention my favorite vlogging channel – RANZ AND NIANA – see this siblings vlog and learn from it.
as this two guys use animation like some gestures and pose or also some editing tool.
you can learn a lot from this channel and there is so many another channel available in the market which are much better than this one.
but the main key is learning, if you from all of this vlogging channel then one day you must be popular.
13.speak confidently #important vlogging tips
So while doing vlogging you are talking with your camera, that's really odd or uncommon for you and mostly for the public around you.
haha, I know how that feels, but you know what you are doing so just be confident when recording your vlog, and just think you are interacting with your audience.
14.Vlog Anywhere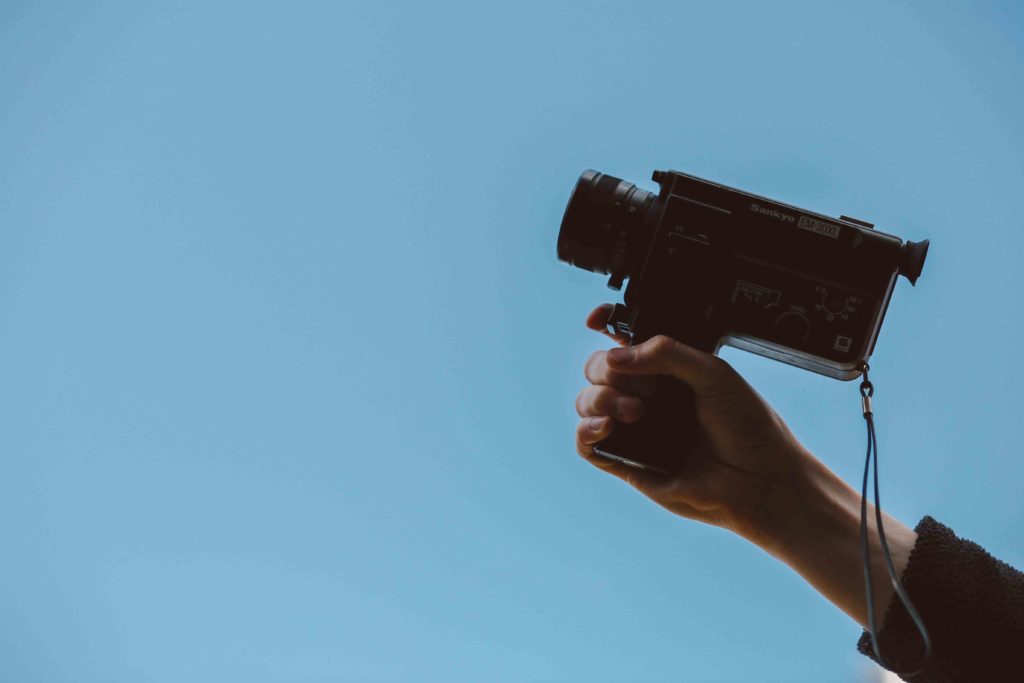 source: smart
to vlog there is no better place to vlog, I read somewhere. and yes its true if you are passionate about vlogging then you can do vlogging anywhere.
yes its damn true, just turn on your camera and speak.
15. Save Every Shot #important vlogging tips
before uploading your final video just store every clip of your vlog.
my suggestion is to make two copies of your original video clip.
so somehow if you lost one of your video clip then you can manage it.after all you know the main part of your vlogging, it's your recording.
and you know what happens if you lost it, so make it secure.
16. Language Matters #important vlogging tips
if you are doing vlogging or making a vlog on your youtube channel then this tips definitely helps you to grow your channel, in different countries.

just add all captions, which I hope you already saw while watching videos on youtube, captions like English, French, Japanese etc.
so when you speak something then all other people which are not able to understand your language can able to understands what you speak.
see this youtube channel which contains most subscribers on youtube – PewDiePie, check all captions.
if you want to use some FREE EDM songs in your awesome vlogs then you can check this out.
and yes I also want to thank you all for making this blog popular and a big thank you to notmp3.com to find this blog helpful and make it in Top 45 Vlogging Blogs for Creating a Successful Vlog.
that's all are pro vlogging tips to become a professional vlogger, I hope you guys improve your next vlog .thank you :).