I know you like to capture beautiful photos or selfie with your smart-phone and you are already capturing beautiful photos.
but actually, you are missing something amazing!!! you know what ???, some best photo editing apps.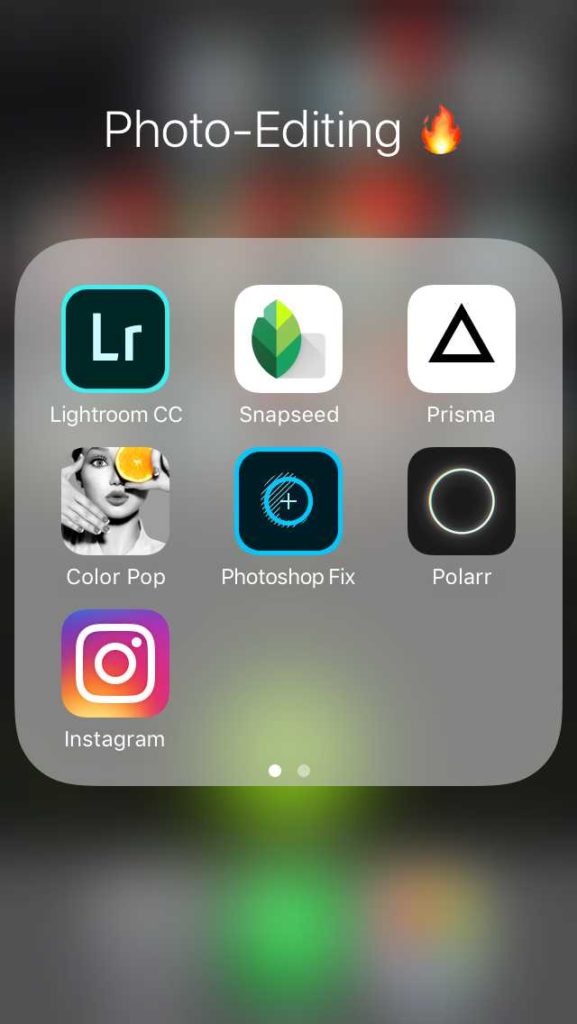 if you are not using some cool photo editing apps to give final touches to your beautiful photograph then you can't able to transform them into awesome works of art.
If you bought a good smart-phone, and you know that 20-megapixel camera-lens which capture the best shots but the secret is some right photo editing apps can make them even better.
and this little change may grow your Instagram or any other social platform to the next level.
So if you are one of them who tried millions of photo editing apps but still don't find the perfect one.
or even if you want to know or looking for some FREE and beginner to expert level photo editing apps to make your normal photo to some beautiful master-peace and want to boost your Instagram account then this article is what you are really looking for.
As you know there are lots of fakes and paid photo editing application available which ONLY gives a good result, but that's not true.
you can still able to get a better result by using some free photo editing apps which are worth trying.
I found lots of different photo editing application's if I give you a list of all of them then it's too boring and also time-consuming for you and me too.
that's why I check every single app and find out top 7 awesome photo editing apps for you.
and this all apps are easy to use and gives you more likes and shares on Instagram and other social platforms as well.
Mostly all these application's are available for ISO and Android.
7
crazy

photo editing apps you need to know to grow your

Instagram

I saw lots of people who can't able to get more likes and shares on their Instagram photos, not because of their photographic skills but because of some wrong photo editing tools which they use.

listed below all photo editing apps are my favorites and tested by me !!! all apps are free to use – show my

Instagram profile

to see some awesome photographs.
Adobe Photoshop Fix
Prisma
Instagram
Color Pop
Polarr
Snapseed
Adobe Photoshop Lightroom CC
here is the table which shows you the simple and most popular photo editing apps, we show apps from beginner's to advance level, so if you know some basic editing features then you can free to skip a couple of apps and only focus on what you need.
Looking For Some Best Lightroom Presents ?? Check out my
Pinterest Board
On '
How To Edit Photos
 and Find Unlimited Free
LIGHTROOM PRESENTS
!!!!.
1.Adobe Photoshop
Fix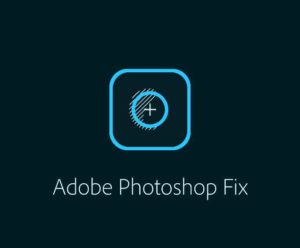 This is the first and simple photo editing app in our list actually this app is useful to fix your photographs.
as its name suggests, this app is developed for fixing wrong images to right one.
if your photographs contain some unwanted components like dust, spots or any other object then to remove it you can use this app.
this application is basically made by Adobe.
see this before after examples to understand the working of this application.
Before:

See that watermark…
After:

Why Adobe Photoshop
Fix

??
it's easy to use.
there are lots of awesome features available, one of them which one is my favorite liquify tool, which allows you to stretch images for subtle or wacky adjustments.
also some interesting features like defocus mask and much more are available.
it's totally FREE !!!
2.Pris
ma
Prisma is one of the best photo editing tool available for smart-phone right now because using this you can able to change any ugly images into the unbelievable photograph without doing so many things.
you just need to select your photo and then after selecting some filter, you get some good photographs.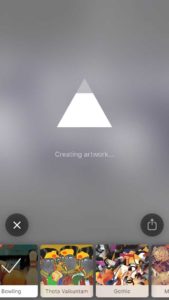 (when you choose any filter then you get this type of loading screen.)
you can turn your photos into approximations of the work of artists like Picasso or Munch.
see these examples to see how Prisma convert the normal images into some beautiful art.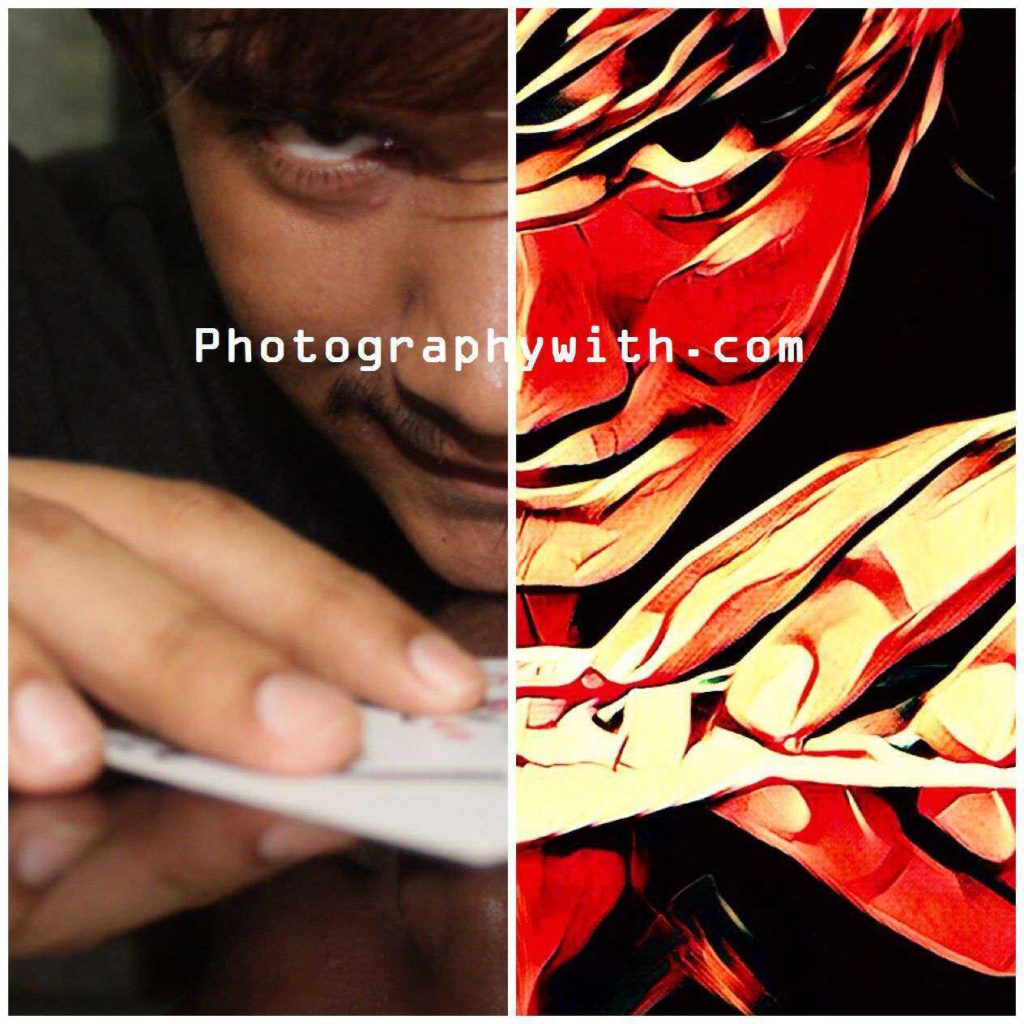 Why Pris
ma

???
Easy to use.
gives you unbelievable output.
inside the app you get

inbuilt lots of features

, you just need to select the right one, to make your photograph look more perfect.
there is also

Prisma feed

available like Instagram where you can share your edited photographs and gain more followers.
Why Not Pris
ma

??
all filter is not available for free.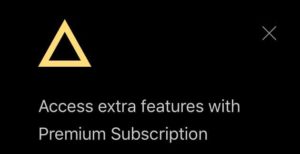 Not every time gives you a better result, some time you get a result like 'better luck next time'.
3.insta
gram
Yeah, Instagram is also one of the core part of this article as you know.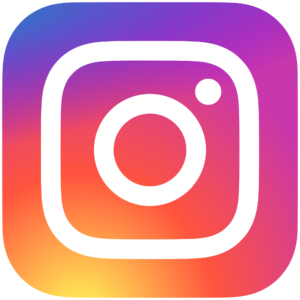 this app has the ability to give some different dimension to your real photographs.
I know you are curious to know how??, so here is the answer which you don't know but still looking for.
Instagram is such a big platform to post images and gain some great fan followings but to get that kind of impression you need to post constantly great content or photographs.
there are lots of inbuilt filter available which are enough to make your normal images into the extraordinary photograph.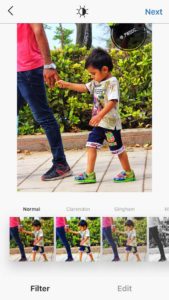 also, adjustments, smart vignette, and tilt-shift effects make Instagram more good enough, easy and straightforward to editing photographs.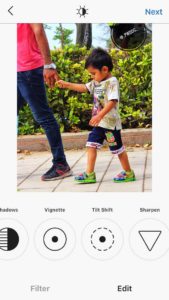 4.Color
Pop
This is another cool photo editing app which I love to use.
basically, this app is made by Kite Games studio and they said that Color Pop Effect is the most popular Instagram photo editor in ISO and android.
Whatever, let's see why they say this…
Basically, this app highlights the selected parts of your photographs by keeping those areas in full color and convert the rest to black and white.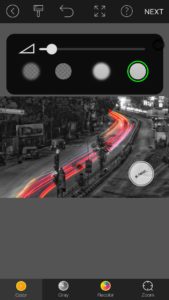 see this different kind of brushes you get to edit your photograph.
So you can imagine the result which you get must be dramatic !!!.
let's see some of my normal photos which are edited using this Color Pop application.
Example of Color
Pop
Before: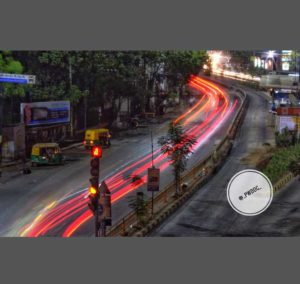 After: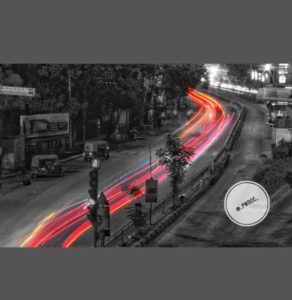 follow PWDOC
you can make your eyes, hair green purple or whatever.
there are also 100+ filter(for Android) available which can able to make your photo outstanding.
5.Pola
rr
this application is 'built for everyone', if you are a beginner or an expert photographer then you can use this kind of apps.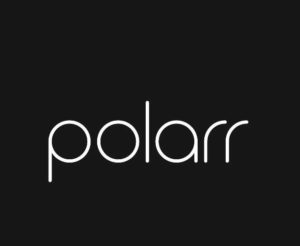 in this application, you get totally everything.
there are tons of different types of filter available or you can even make your own custom filter and save it in the app forever, that pretty cool.
other features like Color,face-tools, Curves, HSL Vignette etc are good enough to take your photo editing experience to the next level.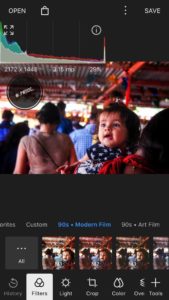 there are some other important features available like Brush, Radial, Gradient, Luminance etc which you get in PRO pack.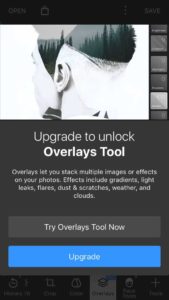 you can able to see the history, which is also the good features to remember or remove some unnecessary parts while you are editing.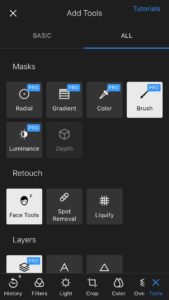 and some other normal tools like Brightness, shadows, contrast etc available in this application.
6.Snap
seed
This is one of my favorite and most needed photo editing tool to edit my photographs on the way.
this photo editing application is officially made by Google.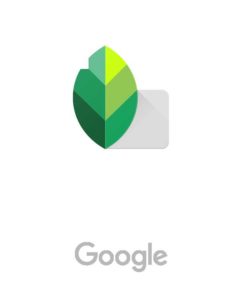 in this app, you get lots of FREE features which you can't even get in some paid photo editing application.
this app is incredibly straightforward to use.
in this application you got most of everything, good presets, good filters and good tools.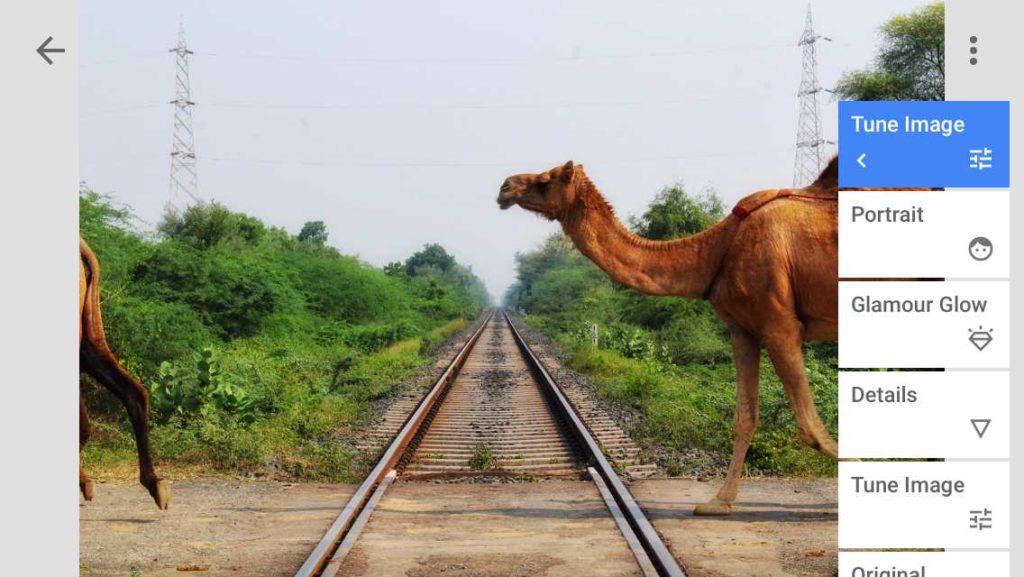 using this application you can do some basics editing with a tune, crop, rotate, heal and vignette.
if you are a pro player then you get stuff like curves, DNG support, precision masking, perspective.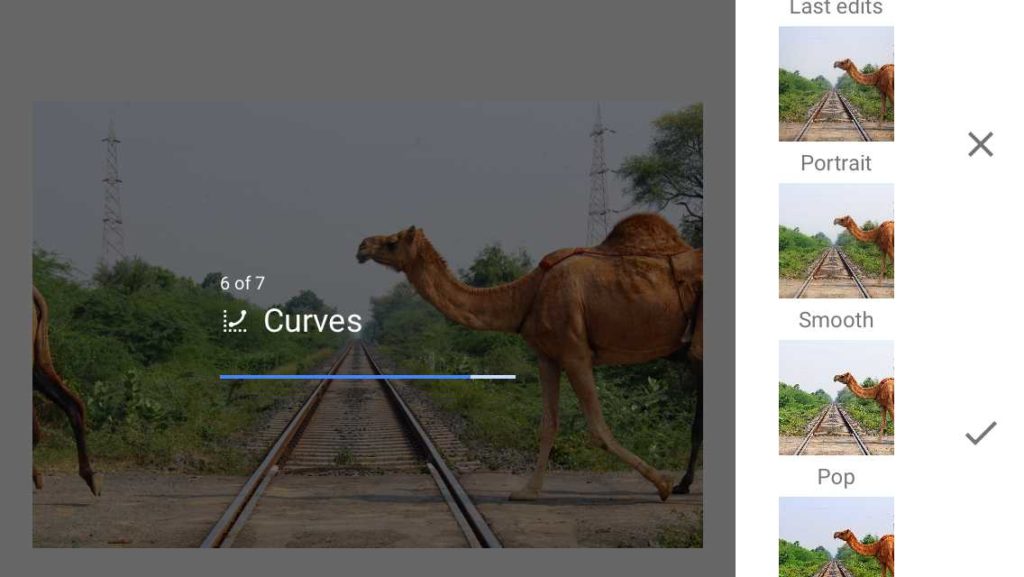 and that's not the end if you want to create something interesting then you can use some tools like double exposure, frames, text and grunge overlays.
also, the most important part this application support RAW editing.
If you don't know anything about RAW then don't worry you can read All About RAW photography and WHY its way better then JPEG here…
normally RAW editing is available in a software not in some simple mobile application so that's pretty amazing.
you don't even need some expensive software's to do a high level of photo editing this application contains mostly everything.
May You Like This…
and another great tool is to expand and one of my most favorite tool.
which calculates what the area around the subject probably looks like and then uses that data to make the canvas larger, like Photoshop's Content-Aware Fill.
this feature works better on a plain or abstract background, so just try it.
Also if you love to capture selfie/portraits then this application helps you to recognizes faces in pictures and allows you to change the direction they're facing.
This app can also identify and make your face bright automatically.
So if you want to look awesome while capturing selfie then check this app out.
7.Adobe Photoshop Lightroom
CC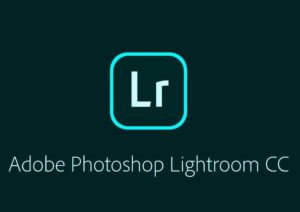 This is the last and builds for everyone type of photo editing application in our list.
This application is officially made by Adobe.
I know some of the users uses adobe photoshop express but trust me this application is better then adobe photoshop express.
to use this application you first need to create an account, so once your account created successfully you get a trial version where you can able to use any tools.
after the trial expired you can't able to use some pro tools, but that's not an issue.
when you create your account you can store your images in the cloud and in your smart phone's local storage.
now let's talk about this photo editing application.
in this app, you get a slew of sliders to adjust light, color, detail, grain, and distortion.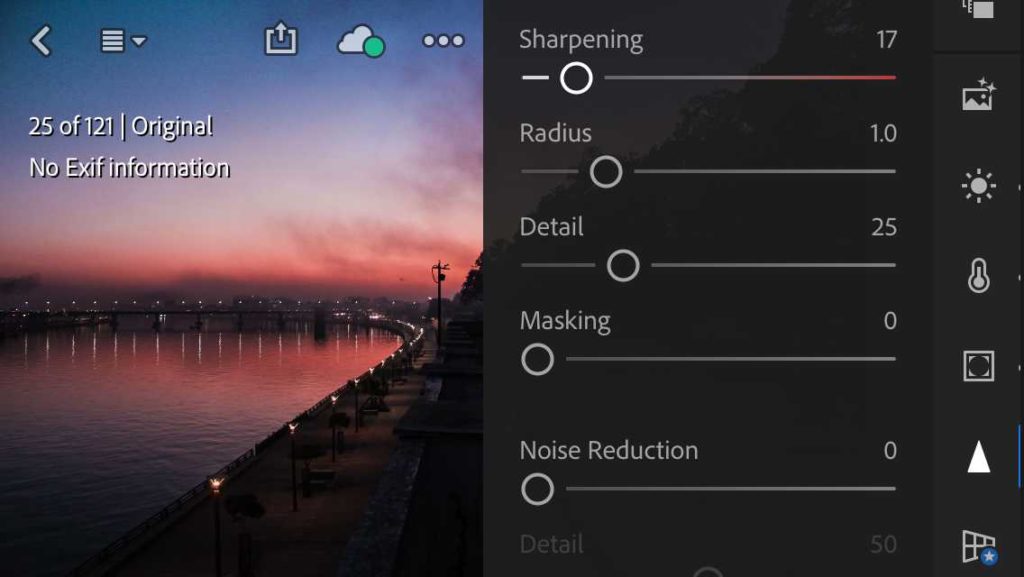 this application also works with RAW formats.
and the structure of this applications makes it simple to organize.
you can rate your own edited photos.
this app enables you to quickly find the ideal photograph by utilizing Adobe Sensei – an AI that auto-tags imagery based on content.
you won't get Adobe Sensei, web galleries and selective editing. But you'll still get awesome tools to edit your photos.
See this before after photographs which are edited by me using Adobe Lightroom CC…
Before: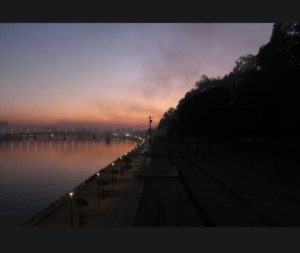 After: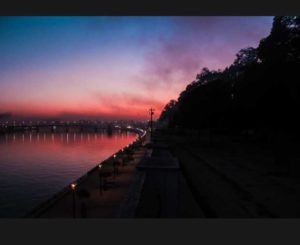 See More Awesome Images – PWDOC
Best Users for Snap
seed

and Adobe Lightroom

CC
for a beginner, Snapseed is a good choice.
if you are an expert then Lightroom is worth a look. For free.
Adobe Lightroom CC – Subscriptions start at $9.99 per month for the photography plan.
to edit your photos really quickly you can use snapseed.
also for double exposure and some creative kind of editing you can use Snapseed.
if you want to edit your photographs very deeply then Lightroom is such a great option.
And The Best Photo Editing Apps Award Goes
to

…….

Actually, I use all of these photo editing apps that's why I review every single application.

I never target any single application to edit my photographs, I just know some basic features of every single application which I tell you earlier and based on that feature I choose the best app.

For creative editing Prisma, Color Pop and Instagram are the best.

but if you want to edit your photographs in detail then you can choose Polarr, Snapseed or Adobe Lightroom.

I use Adobe Photoshop Fix to just fix some minor bugs, even if you get some watermark then using Photoshop Fix you can remove it easily, to remove that kind of watermark I use Adobe Fix 80%.

I hope you're not currently paying for any Adobe products, so that's why Lightroom is worth a look. For free

but also for a beginner I don't recommend Lightroom because it creates some confusion while using some tools.

yeah, The interface of Snapseed it little unfriendly !! but if you are a beginner then you can use Snapseed to edit some simple photographs and then you can use Lightroom to edit some fantastic photographs.
Bonus for you guys
if you don't like any of these applications and still want to edit or retouch your photographs then visit FixThePhoto.
This is an online photo editing service that offers professional color correction, portrait/body retouching, background retouching, digital drawing, and creative photo manipulation services.
You can send your portrait, Instagram, street, food, product, wedding, nature or landscape photos and get them back perfectly edited fast and affordable.
FixThePhoto provides professional photo retouching services 24/7 and only of high quality.
Why FixThePhoto?
You can order any photo manipulation and enhance even damaged photos
Affordable pricing and discounts
Fast turnaround, you receive photos within 2 working days
Professional results
Creative Instagram effects: Matte, Pastel, Cinematic, Vintage, etc.
so make sure you check this site out :).
Thanks a lot for reading my article on best photo editing apps, hope you like this article and share it with other, cheers.