These days there are too many different options available to capture images while traveling, but do you know some great camera for travel ??.
if no then this is the real article which helps you a lot to capture some beautiful photographs while you are traveling.
as I said earlier "too many different options", those options are a DSLR camera, Mirrorless camera, point-and-shoot camera or action camera, these are the most trending cameras.
which people like to use while they are traveling.
I know you always like or wish to carry a good camera during your trips to capture such amazing movements.
it's very hard to carry bulky DSLR kind of cameras and wide lenses while you are traveling, it's even worse if you don't know how to use manual mode and other cool stuff because you don't need that stuff if you don't know.
or even it may give you bad quality photos.
so for this kind of reasons, you need to know some high-grade travel camera.
which are too easy to carry and also gives you more quality.
in this article find some best cameras for travel, which are very affordable and works in almost every situation.
I found a total of 7 travel cameras, some of them are DSLR camera or Mirrorless camera or point-and-shoot kind of camera and at the end Action cameras.
so it helps every reader to find their best camera.
You cannot carry a bulky camera and big zoom lenses. So, the compact camera comes out to be the best travel camera.
it's not so easy to get all the best and bed features of every single product within a minutes, but in this article, you find most important and needed features of every single camera.
Sony Cybershot DSC-RX100
first of all this camera is from Sony and its point and shoot camera.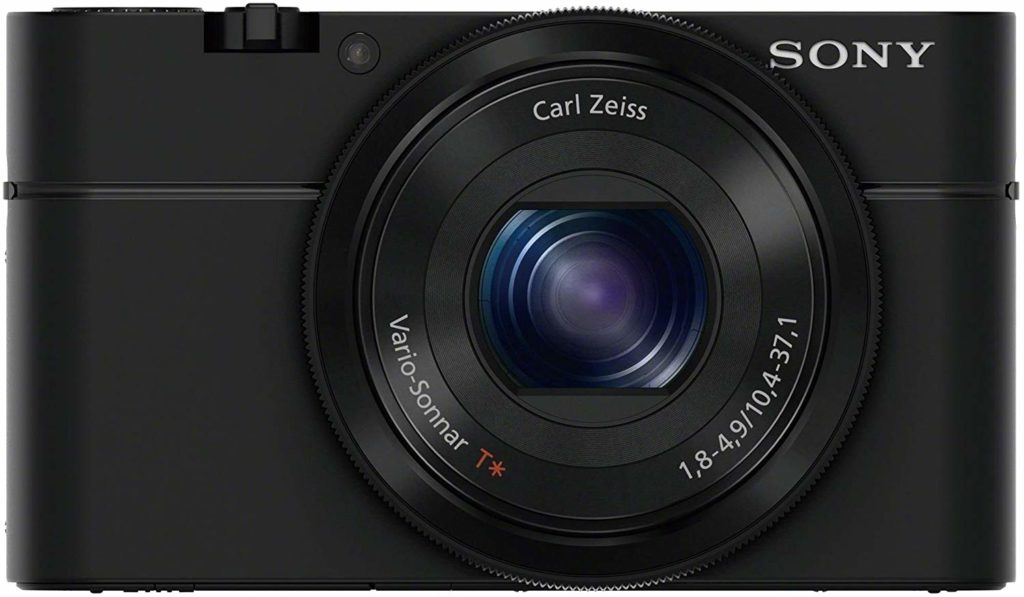 so if you don't want to carry a bulky camera with wide lenses then this camera is best to capture good photographs on the way.
this little digital camera contains 20.2 MP CMOS sensor, so it gives you a very good result.
also, it's very easy to carry, you can easily take it everywhere and store it inside your tiny pocket.
here is one big thing, as we know mostly point and shoot kind of cameras are not works manually, but this digital camera comes with manual mode so you can show your creativity with this beast.
this digital camera is very lightweight ( 213 g ).
get an in-depth review of Sony Cybershot DSC-RX100.
this camera gives you 3.6x optical zoom clear image zoom and up to 7.2x optical zoom.
you can buy this digital camera under 30,000 INR.

Nikon D3500 & Canon 1300D
finally a DSLR camera, DSLR cameras are very popular these days for every newbie photographers.
because DSLR cameras contain some good and more features, which are not available on any other type of cameras.
if you find some cool features compared to DSLR cameras then that camera must be very expensive (ex mirrorless camera).
also, DSLR cameras are the first choice for every photographer because they are not very expensive or also it's very easy for you to get another lens and use it with your existing DSLR camera with very less price.
so in this point, we are talking about Nikon D3500 or Canon 1300D, both are very good DSLR camera for any entry-level photographers.
or for those who like to do photography and also want a good camera for travel in 2019.
you can buy any one of these DSLR cameras under 30,000 INR with the prime 18-55 mm lens.
if you love to do photography and travel a lot then you should go for this product, it's very cheap and good at this price.
you can attach more wide lenses once you have a DSLR camera body.
Get a full review of Nikon D3500 & Canon 1300D.

Canon SX720 HS
this is another point-and-shoot digital camera and it's from canon.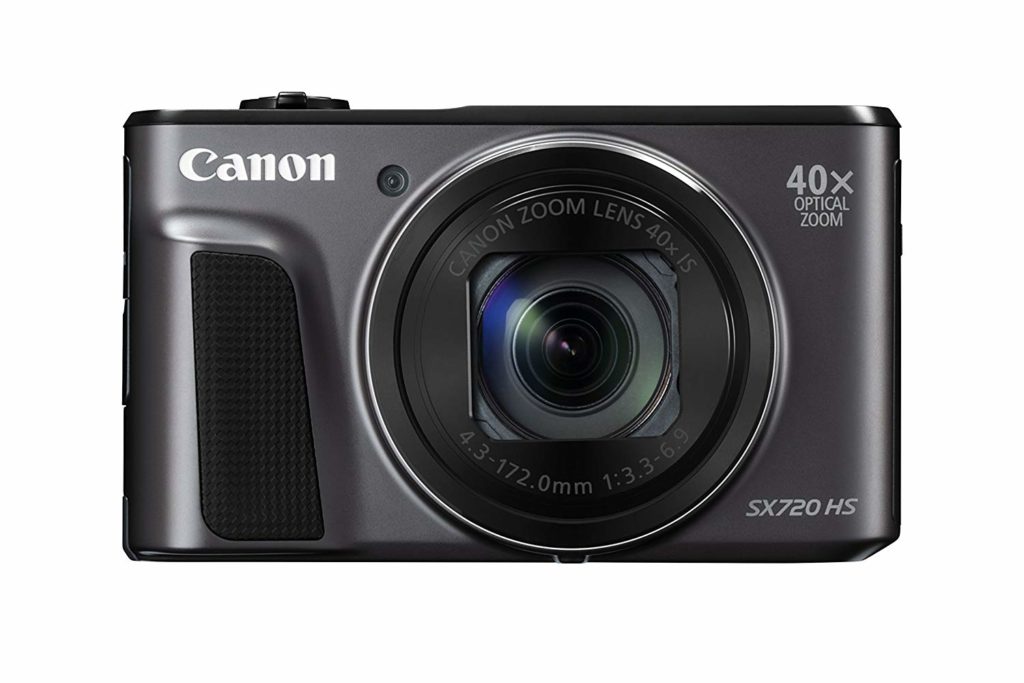 this camera contains 20.3 Megapixel CMOS sensor with DIGIC 6 Image Processor, so it helps you to capture very HQ photographs ( in low lights too ), even if you don't know how to capture photos with digital cameras.
with this digital camera, you got optical zoom up to 40X and digital zoom up to 4X.
this digital camera contains built-in WIFI and NFC sharing facilities.
so no more laptops or cables needed to get your cool images from your camera to your smartphone.
video recording is available, so this camera is best for you if you want to shoot videos and even if you want to capture photos while you are traveling with your family or friends.
get detailed info of Canon SX720 HS.
in India, you can buy this digital camera under 35,000 INR.
Buy this camera right now and get 8 GB memory card and camera bag for free.

Olympus TG-5
this one is the last but not the least point to shoot kind of digital camera from Olympus.
this camera is very good looking, just see it…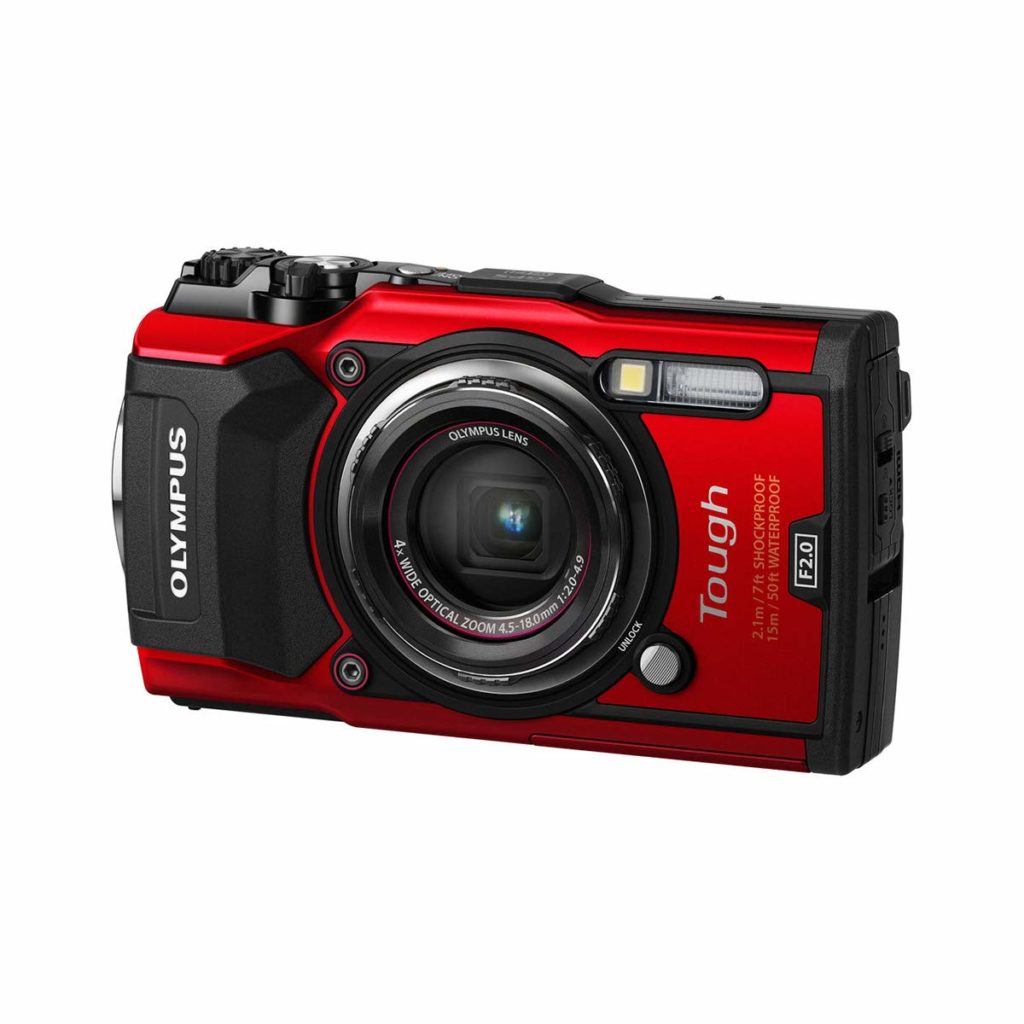 I know you like it, this product contains some important features which are not available on other point-and-shoot cameras that the main reason to include this camera in our list of best camera for travel.
on the other side, some negative points are also available, which you know later in this article.
this digital camera contains 12MP Hi-Speed Image Sensor, which helps you to capture very high-quality images in low lights.
I like this digital camera for these features…
this camera comes with a field sensor system, which contains Manometer, GPS, Compass and temperature sensors, that's pretty cool.

this digital camera is waterproof to 50 feet.
also  Dustproof, Crushproof, Shockproof from 7 feet, Freezeproof to 14 degrees.
its a combo package for any traveler, who wants to travel the world with a very cheap but long-lasting camera then this is the one for you, just buy it.
you can even shoot 4K ultra HD videos.
WIFI connectivity is also available, so you can even shoot remotely.
if you like this digital camera then you can buy it under 35000 INR from Amazon.

GoPro Hero 7 Black
This is the thing which every vlogger wants, it's a GoPro Hero 7 and its an action camera.
All GoPro is very expensive but this one, you can buy it under 40,000 INR.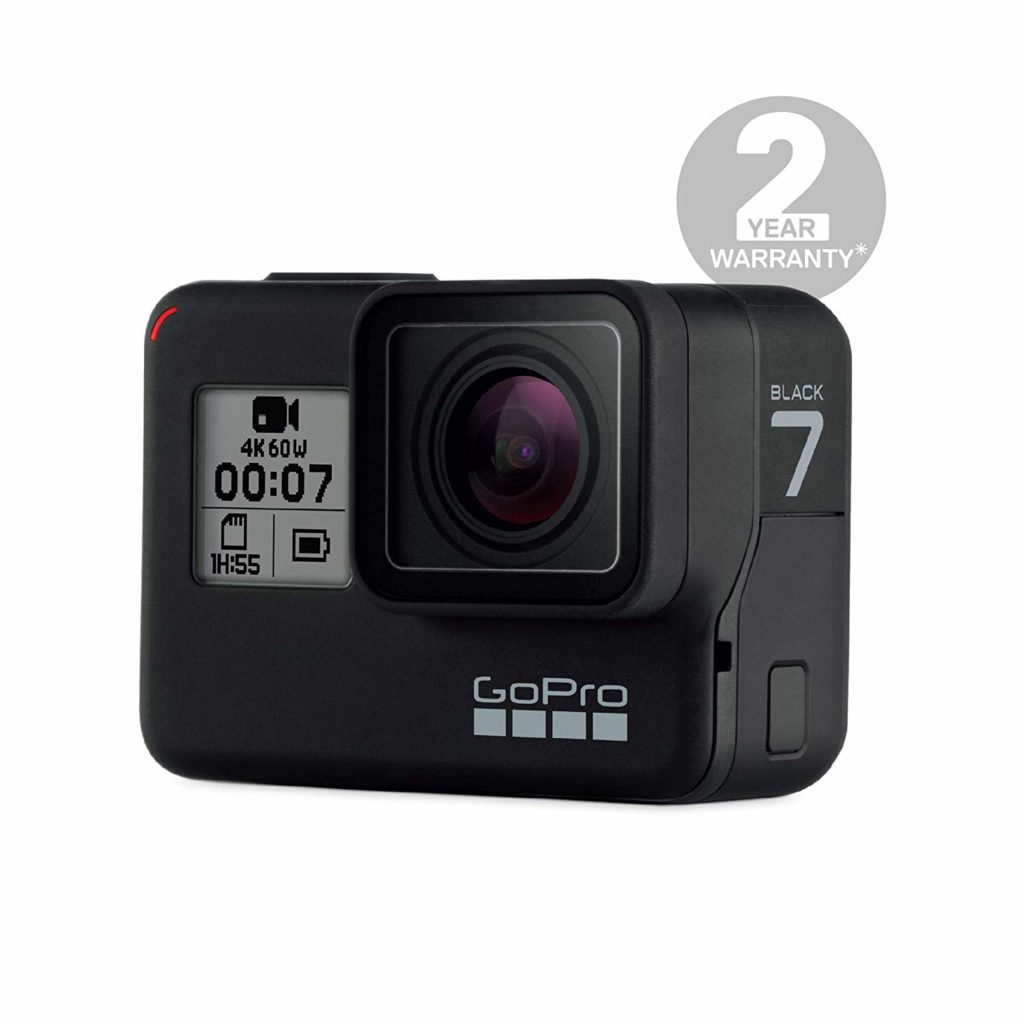 this kind of action cameras is very small and very easy to carry.
also, it gives you very genuine photos and also 4K60 video.
GoPro is the best camera for those who travel a lot and loves to store some awesome movement on the go, also if you want to shoot unique time-lapse videos then GoPro is the best.
this camera also works with your voice command, you can capture or start recording whenever you want.
you can even shoot Slo-Mo video, and it's totally waterproof.
Important tips for GoPro users

Panasonic Lumix G7
This one is the last but not the least Mirrorless camera for travel.
it's from Panasonic, and here you go…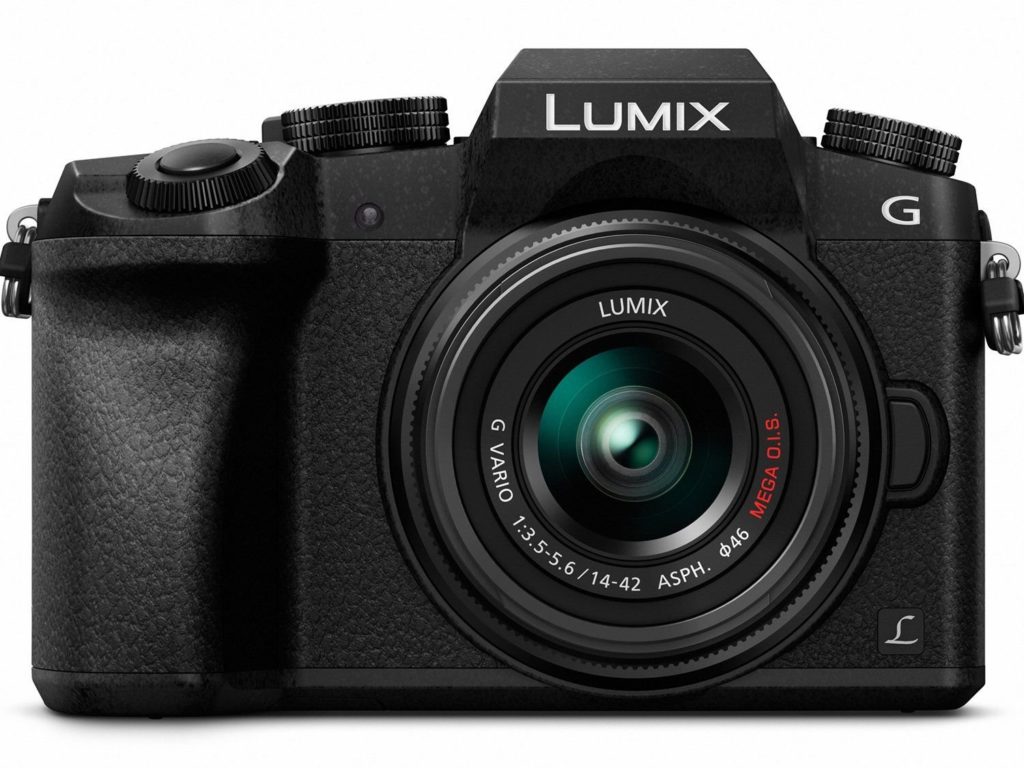 Mirrorless and Action cameras are also used for Camcorder.
yeah, it's a 4k mirrorless camera, which comes with 14-42mm MEGA O.I.S. Lens and16 Megapixels.
this camera also contains  3 Inch Touch LCD screen.
this product includes maximum shutter-speed of 1/16000 Seconds.
you can use this camera as photography or even if you want to shoot 4k videos on the go.
this camera also gives you very fast autofocus so you can easily capture any photos as a sharp one.
this Lumix G7 gives you one important feature which helps you to get very good photos, so when you shoot any 4k video at that time if you want to capture some beautiful features then you can do it while recording was going on.
or even after you are done shooting with your camera, just extract photos from that beautiful 4k video.
that's cool, right !?, you can buy this lovely mirrorless camera under 45,000 INR that not that much cheap compared to its functionality and features.
you can find more about Lumix G7 here.

May you like this
that's all are the best camera for travel in 2019 for every traveler who likes to travel alone or with their family/friends.
if you find some more camera for travel then please comment below, hope you guys like this article thank you and best of luck.